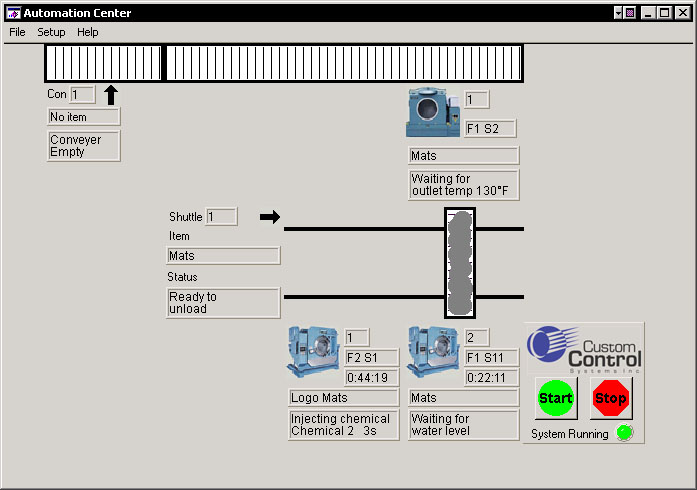 Automation Center
Automation Center Features
Provides a graphical display of the conveyers, shuttles, washers and dryers in the plant.
Each machine has a status block, which shows important information like formula status, error messages, and formula run time remaining.
Individual item setup allows each item to have its own jog times for unloading from the washers and dryers, as well as separate indexing times for conveyers and shuttles.
Manual operation screens allow for remote control of all equipment for ease of setup and maintenance.
Automatically tracks the number of times each dryer has been loaded to balance use of the machines.
Sends a loaded shuttle to the next dryer it "thinks" will be finished, based on dry time remaining or cooldown temperature.
Remote display provides a copy of the automation system screen on the production manager's desktop.
Brochure
PDF Format(160k)